Iron Duke/Super Duty Intakes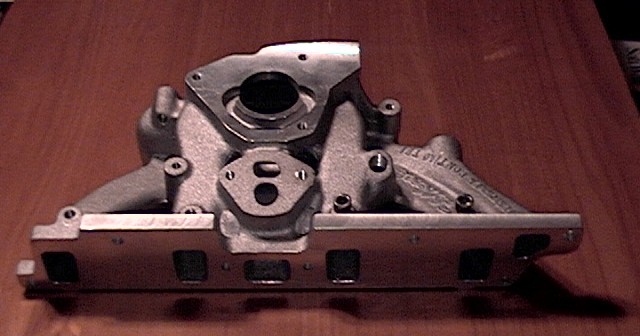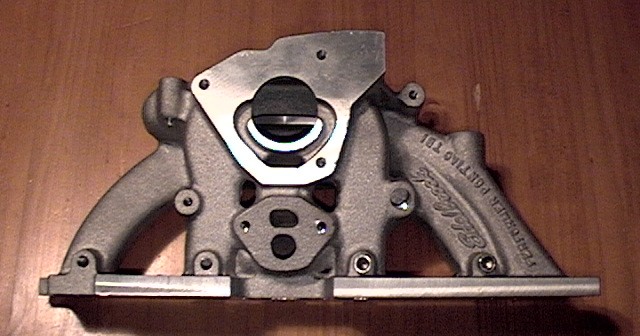 Here is an Edelbrock TBI intake manifold. It is a dual plane manifold which is unusual for a four cylinder engine. Although the throttle body bore is 2 inch, the ports are fairly small. This I believe is intended to keep intake velocity up. Also note the holes on top of the intake runners, I believe these are for water injection. There is also EGR support incorporated into this manifold, which helps pass emission tests in some states for stock vehicles.
---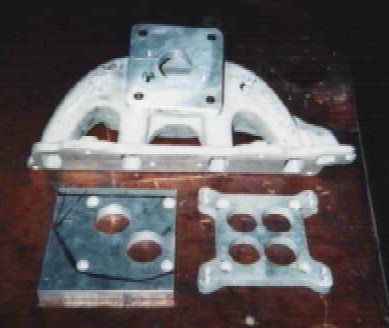 Here is an Offenhauser intake. It is designed to accept different plates for different applications. They made two barrel and four barrel plates. The plate that is on it I made, so it could accept a 87-88 TBI from a Fiero. The plate that is on the left I made to accept a two injector TBI off of an S-10 V6. Offenhauser made these intakes in single and dual plane models. The one shown is a single plane.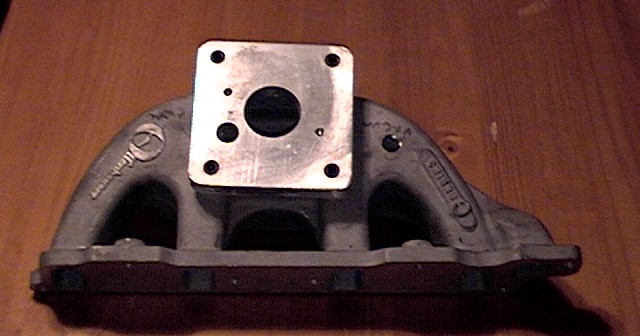 ---


This is an adapter plate to mate an intake for a 1986 or earlier model year iron duke to a 1987 & later model year head. It is hard to see in these pictures but the 1986 and earlier intake ports were lower than on the 87 and later model heads. Thus, the ports on this plate are angled upward.
---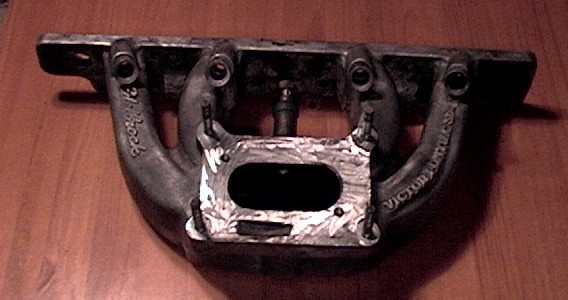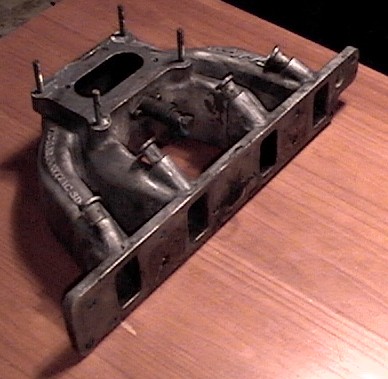 This is a Super Duty 2 Barrel intake manifold. As you can see, this intake has had the injector bosses drilled out for port injection. You can also see a cold start injector in the base of the intake. The injection system used with this intake was a Bosch mechanical injection system off of a Porsche/VW/Audi
---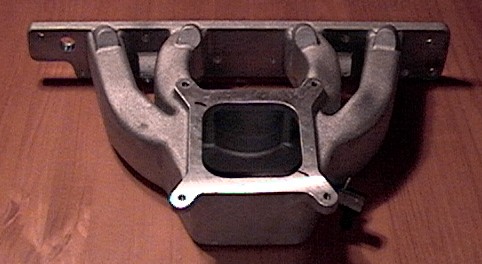 This is a Super Duty 4 Barrel Intake Manifold. It is a single plane manifold with injector bosses cast into it for port injection.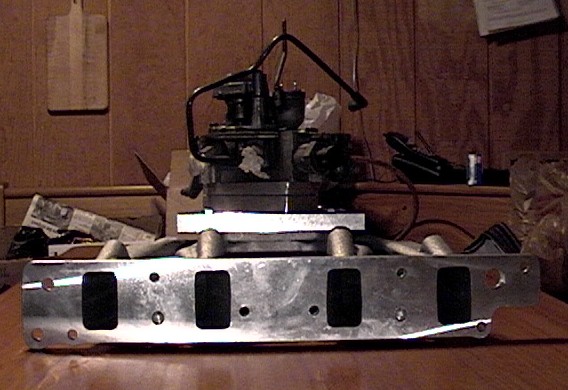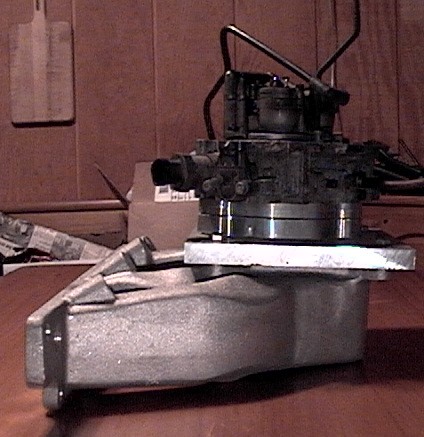 Here you can see the super duty 4 barrel manifold with an adapter plate setup for a two injector TBI assembly from a V6 Chevy.
---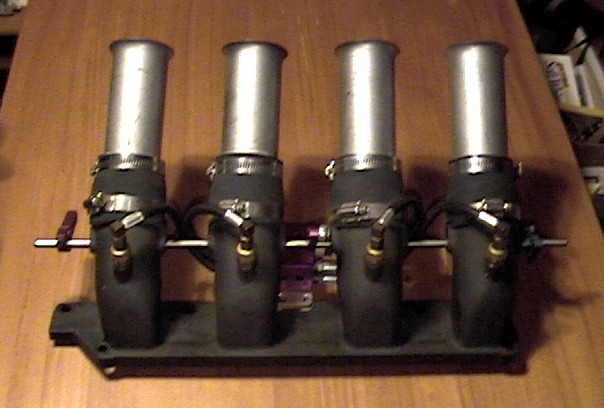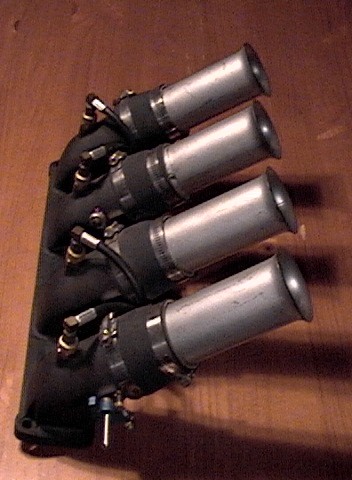 This is a Kinsler/Hilborn style fuel injection for the Super Duty engine. It has a mechanical fuel injection system. I have been told that this is a very early unit, it doesn't even have all the bolt holes drilled out of the frange. I do not, however, know the exist maker of this unit- it is brand new and never used.