My IMSA SD-4 Fiero
Here's the low down on my 1984 SD-4 IMSA Fiero: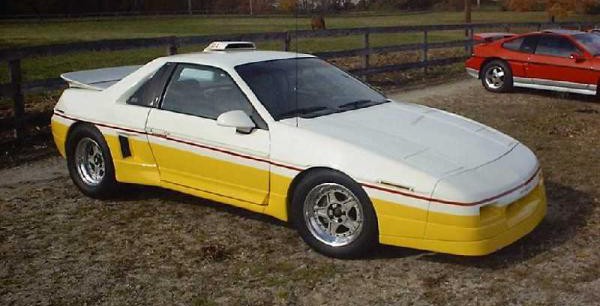 Chassis: The car rides on BFG 245/50-15 mounted on 9 inch wide three piece rims for the front, and 295/50-15's mounted on 10 inch wide three piece rim for the rear. It originally came with 265/50-15 tires on the rear. I have added a Held coil over kit to the rear. As of right now, everything else is stock on the chassis.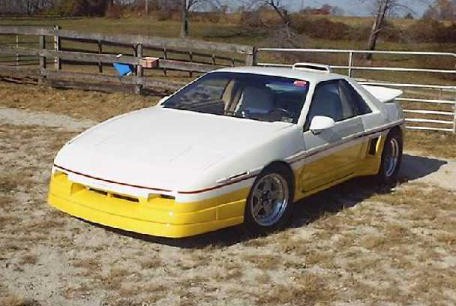 Interior: The interior options include PW, PM, PDL, int/wipers, leather wheel, rear def, and power trunk release. It originally had fleece seats and AC. I also added a shortened shifter for better shifting.

Body: The body is the DGP Stage III IMSA kit. It includes front and rear IMSA style fenders, as well as rocker panels and GT nose and rear facia. It also has the deeper chin spoiler, rear wrap around spoiler, and over the roof scoop. I have modified the rear deck hump for more engine clearance. The rear deck also has a contoured cut out for the over the roof scoop which is also fully functional. The paint job is a replica of the Dole IMSA racing Fieros.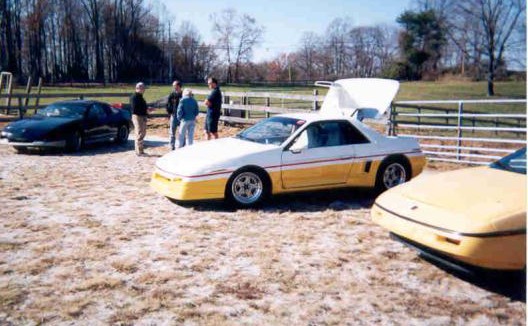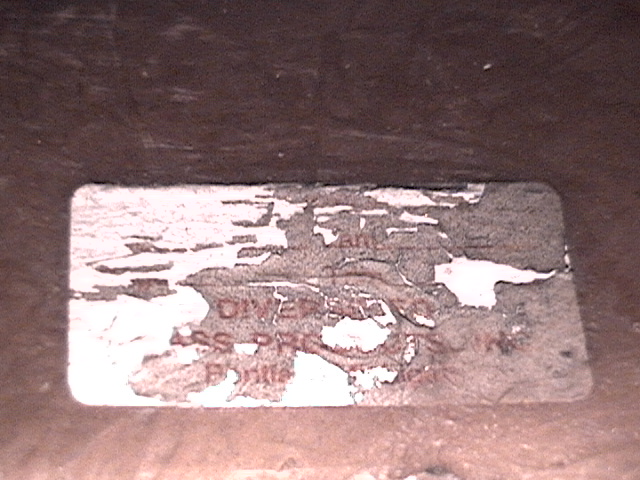 This is one of the stickers (Above) off of one of the body pannels that indicate it was an original DGP body.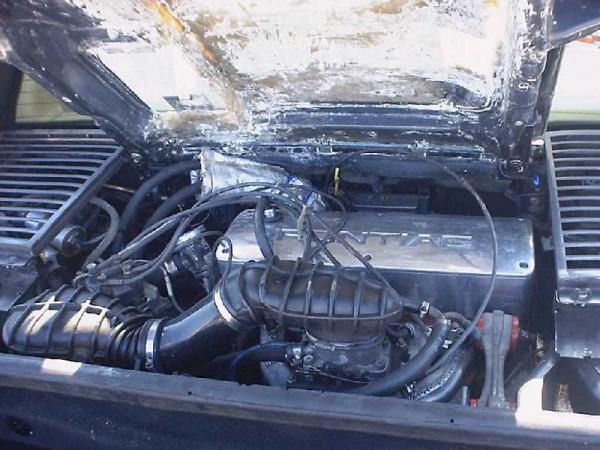 Engine: The engine is a one of a kind street engine. It had a (now in pieces on my work bench) a complete SD-4 engine. It had an SD-4 iron head part #10027775 with Crane Cams, Gold Full Roller Rockers. The block is an early Super Duty piece, part #10027634. It also had the Super Duty valve cover and custom oil pan. It had a Super Duty two barrel intake (seen elsewhere on this site) that had been modified to use a Bosch mechanical port injection system off of a VW/Porsche/Audi. As you can see from the pictures it is an odd unit to be on a Pontiac. This fuel injection system is no longer on the car. It stopped working and I had no idea how to fix it so it came off.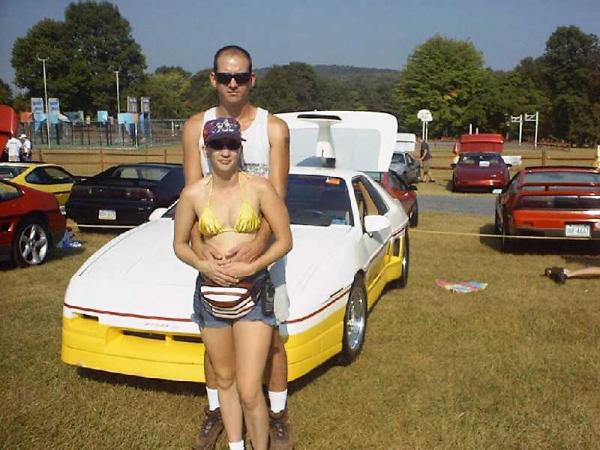 Here Twig and I are at MAFOA's Fall Dutch Classic